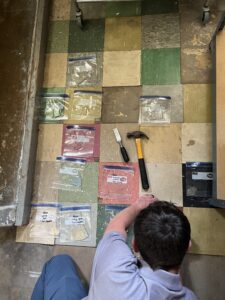 We have licensed asbestos inspectors to perform complete building material and hazardous material identification. Call with questions.
Limited bulk sampling

Renovations
Accidental damage
Catastrophic events (fire, tornado, flood)

Full pre-demolition/hazardous material surveys
On-site air monitoring (airborne asbestos fibers/PCM analysis)
Facility Surveys (Scope Analysis)
Assistance with remediation
Asbestos can be found in building materials in both residential and commercial buildings. Federal OSHA guidelines require asbestos testing be performed before renovation or demolition of buildings of any age. Techtron offers customers a one-stop solution to all asbestos-related matters, from preliminary consultation to surveys and sampling, testing, and results – all on site and delivered within a few hours.