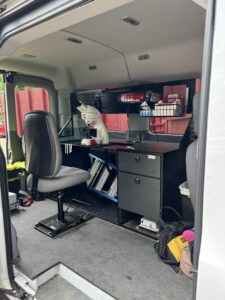 Our experienced inspectors can test for mold through a variety of techniques such as air, surface, and bulk sampling to identify the presence of mold. Collecting control samples (such as outdoor air) to compare to samples from the suspect area will help determine if there is an indoor mold problem. Our tests for mold include:
Non-viable air testing
Tape/bulk testing (non-viable)
Wall cavity testing (non-intrusive)
Moisture readings
Remediation protocol
Air clearances (post remediation)
Techtron Engineering frequently recommends using HEPA air scrubbers as part of the mold remediation process. It has come to our attention that some companies are using ozone generators. These devices are designed to intentionally produce ozone. Ozone is a strong oxidizing agent and a known irritant of the lungs and respiratory system. Studies have shown that ozone, even at high concentrations, is not effective at killing airborne mold or surface mold contamination. Even if mold was killed by ozone, the health threats would not be reduced until mold contaminants are removed through cleaning. Health experts, including the Minnesota Department of Health, DO NOT recommend the use of ozone to address mold or any other indoor air quality problems.
Techtron uses a combination of air sampling and surface sampling in conjunction with a visual inspection to determine the extent of an indoor mold problem or clear an area after remediation is complete. We use our data and site observations to write detailed remediation protocols to ensure the mold problem is properly removed. Techtron offers customers a one-stop solution to all mold-related matters, from preliminary consultation, comprehensive mold investigation, and testing and results – all on site and delivered within a few hours.